Program ENI CBC MED
Project co-financed by the European Union under the European Neighbourhood Instrument (ENI)
Implementation period: June 2020 – January 2023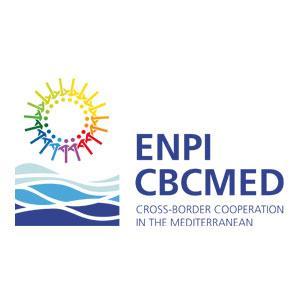 ​El legado andalusí foundation is partner to the I-Heritage project (ENI CBC MED Program, European Neighborhood Policy), aimed to improve transnational cooperation for the access to UNESCO's Mediterranean cultural heritage and attaching wider dissemination through emerging technologies.
This project aims to introduce advanced technological solutions in the monuments declared World Heritage by UNESCO, selected in the Mediterranean area for their reinterpretation in today's world and their dissemination in the 21st century. Thus, different exhibitions will be organized and virtual archaeological reconstructions of monuments and sites recognized as world heritage accomplished, both from Andalusia and from the rest of the partner countries. Furthermore, this project will produce a comprehensive database collecting the intangible cultural heritage of these Mediterranean countries already inscribed in the UNESCO registers and also in the national registers instituted in accordance with the UNESCO Convention for the Safeguarding of the World Cultural Heritage.
Similarly, what we intend is to make cooperation between the main political actors in the Mediterranean environment more real and effective, including citizen participation. The environmental approach that distinguishes the project brings along the implication of the Mediterranean countries to carry out an integrated and sustainable tourism planning able to relieve the environmental impact caused by overcrowding and seasonality.
Partners: El legado andalusí Andalusian Public Foundation (Spain), LAU (Lebanese American University, Beirut), CCBM (Circuit of Medieval Castles and Towns, Italy), UNIPA (Palermo Studies University, Italy), CEEBA (Egyptian-European Confederation of Business Association, Egypt), CULTECH (Culture and Technology for Heritage and Conservation, Jordan) and Algarve University (Portugal).
Countries:Spain, Lebanon, Portugal, Egypt, Italy and Jordan.
LIST OF OF EUROPEAN PROJECTS