Program INTERREG III-A Spain – Morocco
Implementation period: 2004-2006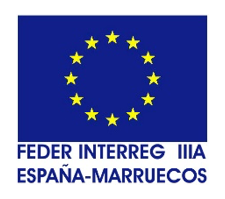 The main objective of the FOMCIC project was to strengthen cultural and business cooperation between Spain and Morocco on the common basis of the Cultural Route of the Almoravids and Almohads.
The funds received were directly applicable in Andalusia, although a line of transmission of technology and information to Morocco was established through the organization of seminars and business meetings.
Partners:El legado andalusí Andalusian Public Foundation (leader) and Fondation Alizés (Morocco).
Countries:Spain and Morocco.
LIST OF OF EUROPEAN PROJECTS