iHERITAGE: ICT Mediterranean platform for UNESCO cultural heritage
How lazily the sun goes down in Granada, it hides beneath the water, it conceals in the Alhambra!
Ernest Hemingway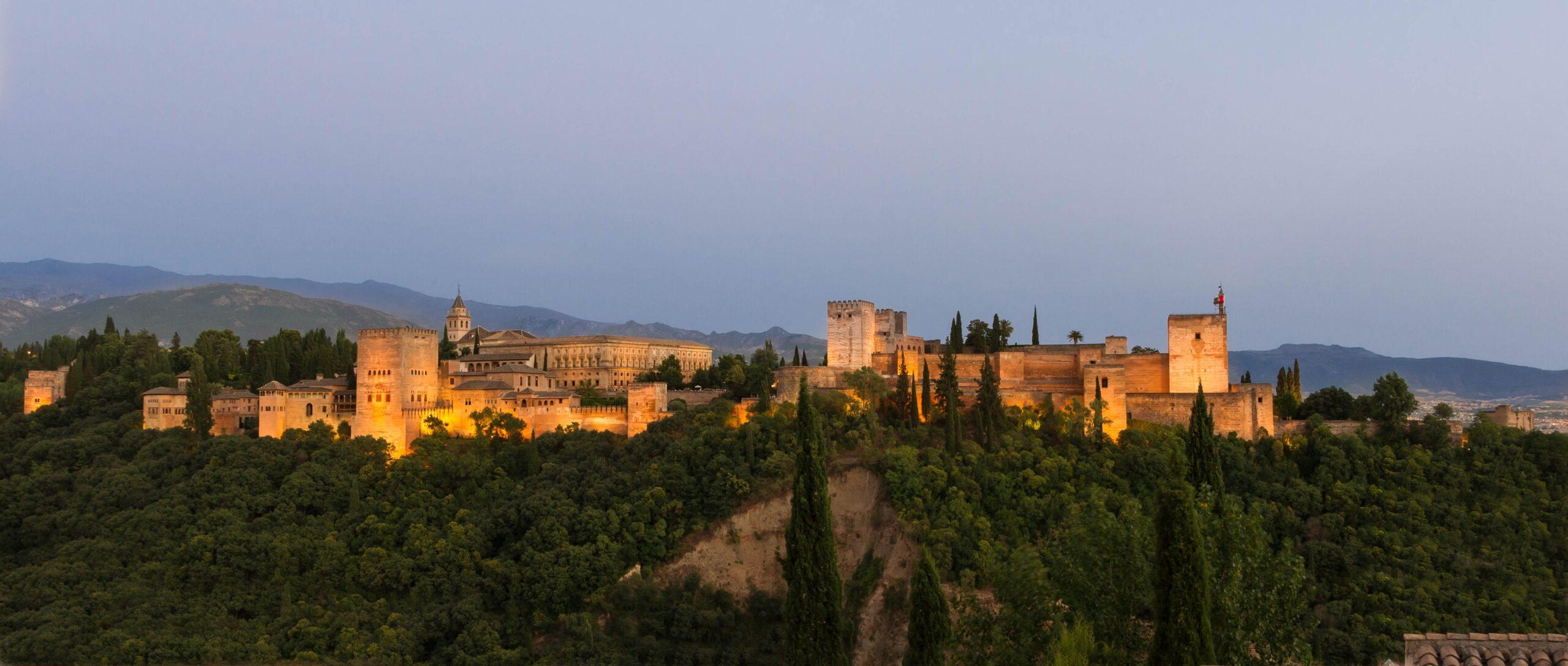 UNESCO's Mediterranean cultural world heritage is calling for new techniques able to improve its level of interpretation, and to do so it must take advantage of new technologies and commercialize the latest research results.
In this sense, iHERITAGE will provide new solutions through an innovation-driven growth process to encourage cross-border technology transfer, Living Labs, industry-university collaboration and the creation of spin-offs and new products, using the latest Information and Communication Technologies (ICT), such as Augmented Reality (AR), Virtual Reality (VR) and Mixed Reality (MR).
The project will also focus on socio-economic challenges at cross-border level through the active participation of young people, unemployed and other communities who will collaborate actively to the Living Labs and training courses and the creation of spin-offs, thus contributing to increase employment opportunities and develop innovation.
The project will encourage collaborations between universities, SMEs, start-ups and spin-offs dedicated to the creation of AR/VR/MR products. Finally, iHERITAGE will work on the compilation of UNESCO Mediterranean cultural heritage elements.
UNESCO Tangible and Intangible Cultural Heritage on
The Routes of El legado andalusí
Actions planned by El legado andalusi Foundation within iHeritage Project
Creation of the REIM (First Register of Intangible Cultural Heritage of Mediterranean Countries)
The Foundation will work on the creation of a database giving access to and promoting Intangible Cultural Heritage resources of the Region of Andalusia already inventoried in local, regional and national registers created according to the "Convention for the Safeguarding of the Intangible Cultural Heritage" adopted by UNESCO on 17 October 2003. El legado andalusi will also contribute to the creation of the REIM (First Register of Intangible Cultural Heritage in the Mediterranean) and the Regional Centre for the Safeguarding and Valorisation of the Intangible Cultural Heritage of the Mediterranean (CRESPIEM), which will be recognised as UNESCO category 2.
• El legado andalusi is envisioning a pioneering Holographic exhibition on Historic Gardens as elements of cultural heritage
This great event will make use of cutting-edge technologies and innovative and avant-garde digital tools such as holographic boxes and holo-fans.
Virtual Archaeological Reconstruction (VAR)
Virtual 3D-reconstruction, representation and realistic simulation of an element of the Andalusian Cultural Heritage recognised by UNESCO, in what will be a true exercise of "virtual archaeology".
Collaboration-Research Agreements
Within the so-called Living Labs, research agreements will be established with universities, researchers, scientists and SMEs in order to develop, prototype and test the products and services envisaged by the project.
Experience the sensation of being surrounded by a complete video sphere, where you can look in all directions as the video plays. For use on YouTube and social media, it will allow to organise social marketing and advertising initiatives and promote innovative immersive products and services using AR and VR.
They will be the framework for collaboration between public institutions, researchers, universities, academies and business innovation centres, SMEs and spin-offs to foster the development of innovative products and services. They will be intended for commercialisation, technology transfer and the training of professionals and researchers in entrepreneurial skills.
Promotion and dissemination:
-Establishment of Local Focus Groups
-Creation of Immersive Banners and Landing Pages
-Social Networks of iHeritage project:
-Social networks of Andalusian Public Foundation El legado andalusí: